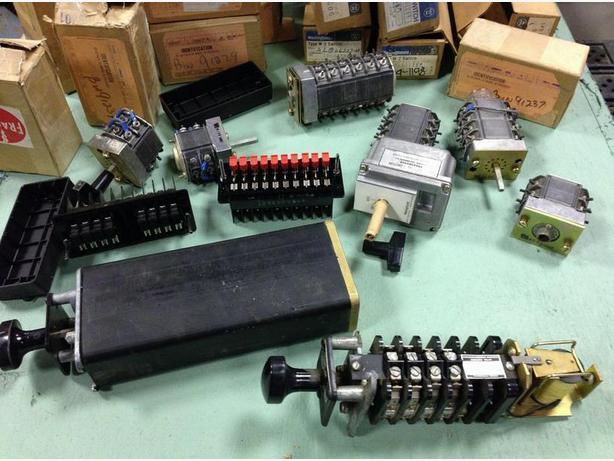 **NEW** CONTROL SWITCHES
1ea type WL-2 lockout switch style # 796A204 G06
Coil 125 - 250 VDC or 120 - 240 VAC 60 Hz
1ea AUX. SW. HEA61B236 125VDC

THE OTHER FIVE SWITCHES NUMBERS CANNOT BE
CONFIRMED AS THE BOXES WERE ALL OPENED AT
SOME TIME AND THE SWITCHES DO NOT HAVE
NUMBERS ON THEM. THEY MAY OR MAY NOT CORRESPOND WITH THE BOX THEY ARE IN.

GREATER DETAIL MAY BE OBTAINED THROUGH A
CLOSE UP PHOTO or INFO WHICH I WOULD PROVIDE
IF REQUIRED.

THIS LOT OF SWITCHES ASKING PRICE $1000.00

OFFERS ALWAYS CONSIDERED on part or the whole lot

LOT # 2
**NEW** FLEXTEST SWITCHES
WESTINGHOUSE
2 ea. 129A539 G01
2 ea. 129A502 G01
3 ea. 129A504 G01
SEPARATE PURCHASE $150.00 ea
offers considered

PICK UP IN EDMONTON, SHIPPING AT COST.
Ad #
21291460
Posted
December 28, 2013
Renewed
September 07, 2020
Expiry
October 07, 2020
Status
NOT SOLD
Details
Commercial Seller
Category
Workplace › Tools › Safety Gear
Edit
My ad
| | Last hour | Last 24 hours | All |
| --- | --- | --- | --- |
| Views | | | |
| Browsed | | | |